Welcome to Class 2's Home Page
Year 5 Visit to the Welcome Centre
In Class 2, we have been exploring the kind of world the Jesus' wanted for us to live in. We explored the parables of the Good Samaritan and How Jesus healed the Leper. We dug deeper to see what we thought Jesus message was and looked at how he challenges the mindsets of people that follow him. We didn't really like looking at the picture of the leper - it was uncomfortable. What we did decide though, was no matter who you are or what you look like we should be compassionate to everyone, help everyone - especially those who need the most help. We also had a visit from Reverend Mark. He told us what he did throughout the week to enable him to follow in Jesus's footsteps. We looked at the colours of the Church and we also asked Reverend Mark what kind of world did Jesus want. Reverend Mark told us to be kind. As it is our Harvest Festival soon, we decided to ask the community for donations to take to the foodbank. Yesterday, Year 5 visited the Welcome Centre in Lockwood.
Escape to Pompeii.
In Literacy Year 4 & 5, have been writing stories about the explosion of Mount Vesuvius. Here we are practising using complex sentences and subordination.
Erupting Volcanoes
This morning we were a little bit excited about exploding our volcanoes. Here are some before and after pictures.
This half term's topic is the United Kingdom. We had a go at baking some traditional recipes; Bara Brith from Wales, bread from England, shortbread from Scotland and Soda bread from Ireland. Everyone was very impressed with our baking. We even let Class one have a taste and after school there was some for the parents to have a little try too.
Year Five
This week we have been celebrating our fabulous Year Fives. We looked at how far they have come and how proud we are of what kind, compassionate and sensible individuals they have become. They are a huge part of our school and all of us will truly miss them.
A Fantastic Trip to Cliffe House
In school we have been exploring about how God gave us the Earth as a special gift. We have been looking at how marvellous the Earth is and how we should be looking after it. We have also thought about the different Biomes that exist and explore this further with a fantastic trip to Cliffe House. The weather was fantastic! We looked at the animals and plants that live in a woodland and pond biome.
Should Daleks be allowed to live on Earth?
What do you think? We have been discussing this in class and have some mixed opinions whether they should or not. Take a look at some of our first draft arguments and independent editing work.
Robin Wood
Year 4 & 5 have had a fantastic time at Robin Wood. There are lots of photos on the Sport Premium, Healthy Lifestyles page of the website.
Summer Serenade
Class 2's rehearsals for the Summer Serenade sounded so amazing I had to pop downstairs and take a look in the classroom. I think you will agree that this is going to be a pretty special night.
World Book Day
The children came dressed as their favourite book character or simply came in their pyjamas accompanied by their favourite book to celebrate in World Book Day. Throughout the day the children enjoyed activities based around some of our favourite authors.
We have been learning all about the history of the local area. We took a visit to Woodsome Hall last week and felt very privileged to be walking around an amazing house oozing with history. We have also been a walk around the village to spot signs of the past.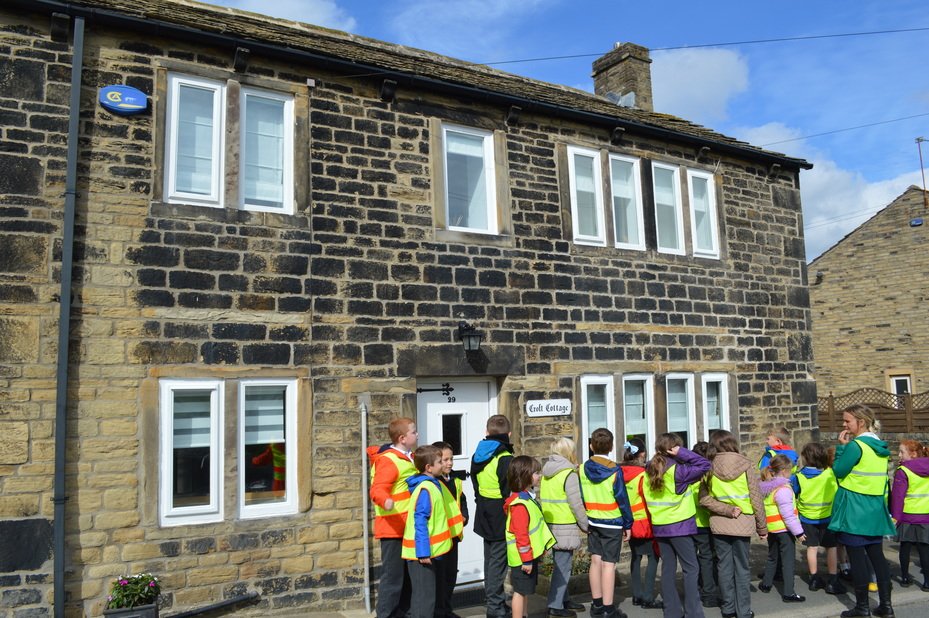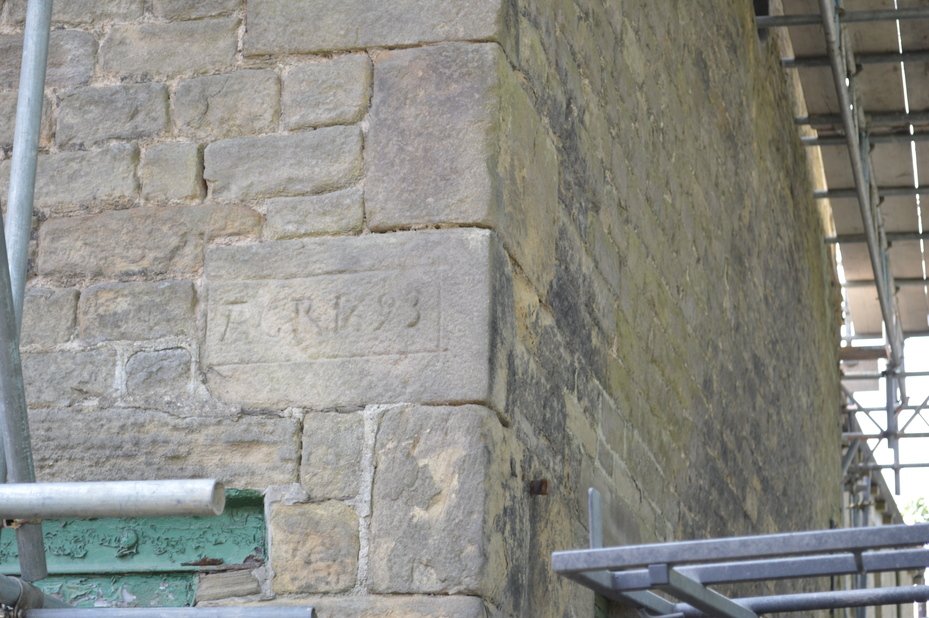 Whilst looking at our local history we have discovered the school was built by the Countess of Dartmouth for the children in the village. We have been learning about what life would have been like during these times. We went on an amazing trip to Colne Valley Museum in Golcar. We had a fabulous day of dressing up, cooking lunch, washing, story telling, fancy work and weaving. We had a lots of jobs to do to make sure that everyone's lunch was ready. We feasted on potatoes, cheese, soup and scones.
View Class 2's curriculum below
Awards
It has been a good week for awards in Class 2. Not only did the boys win the Scissett Schools Swimming Gala but some of the class won rosettes for their work at the Honley Show. Well done to all the children.
| | |
| --- | --- |
| | |
| | |
Our Fight Against Plastic
Class 2 wrote some persuasive texts to help save the oceans from plastic. We also produced some information booklets about estuaries and the birds and plants that live there. We have been following the River Holme from its source to its mouth. On Monday we got to see the mouth of the River in Hull on our trip to The Deep.
Cliffe House
Year 4 & 5's have had a brilliant time at Cliffe House. The children joined the Year 4's and year 5's from Thurstonland School in a 3-day residential. Farnley's children arrived on Wednesday morning at Thurstonland school and walked nearly 3 miles to Cliffe House in Shepley. They were the most well-behaved group over the 3 days of activities even falling asleep before 11pm! The children were involved in a wide range of team building and skills based activities at the centre. The children went on a river walk (some getting slightly wet!!) through Stones Wood, fire lighting, cooking bread, splitting wood, bug-hunting to name a few. All the children mixed incredibly well within our federation schools and made some new friendships. Thanks for such a wonderful trip!
Rivers and Coasts
Here is the start to our Rivers and Coasts Topic. Can you tell what it is yet?
Pedestrian Training
This week we have all been learning how to stay safe crossing the road. Kirklees Pedestrian Training Officers came into school and educated the children on road safety.
Ancient Egyptians
Class Two have been learning about the Ancient Egyptians. Here are some of our amulets and death masks we created in Design and Technology.
Young Voices
Class Two children travelled to Sheffield Arena and had a fantastic day, with hundreds of other performers from all over the county, at the Young Voices concert. The children enjoyed a fantastic show including; Beat-boxers, an acapella group, and a dance troupe. The children were accompanied by Mrs Bulmer, Mrs Howbridge and Mrs Wilks to the rehearsals throughout the day and then performed to thousands of parents and families at the evening concert. A truly amazing experience had by all.
The Viking Invasion.
Class Two have been studying the Vikings and the attack on Lindesfarne. They wrote recounts of the day and created some fabulous Long Ships for their homework project.
Sironko Town Province - Uganda
With the help of Mrs Lewis, Class Two have made links with a school in Uganda. They sent letters, photos, work, paintings and even recipes for pancakes and Yorkshire Puddings. We look forward to receiving work back from the children in Uganda. I wonder what they will think of our school?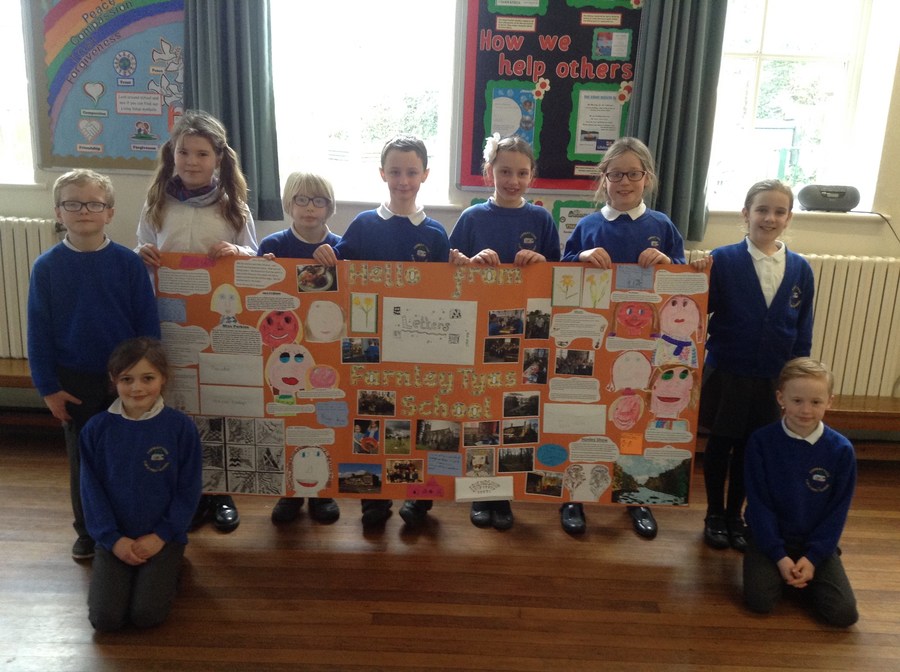 Shelley College Dance Festival
As you can see from the photos below, the children put a lot of effort preparing for the Shelley College Dance Festival. With the help of our dance teacher, the children choreographed their own interpretation of the Lion King. The children performed this infront of a large audience at the Shelley College Dance Festival.
During our topic about water we looked at the works of impressionist painter - Monet. We practiced colour mixing and the techniques used by impressionist painters to create our own impressionist inspired works of art. Look at our gallery of Monet inspired paintings.