From Tuesday 5th January 2021 school is closed to all pupils except those children whose parents have already indicated that they have critical worker status or to vulnerable pupils identified by school staff. Contact school via email, if you have not already, to let us know that you are a critical worker.
Welcome
If you require further information or a paper copy of anything on the website, please contact school office.
Christmas Songs
The whole school have been working on Christmas Carols and Christmas songs with Mrs Waller this half term. The whole school gets a singing lesson each week provided by Musica Kirklees. Mrs Waller also has private lessons with some of our pupils here in school too.
Here is a little snippet of what the children have been learning… Little Donkey, from a socially distanced playground setting!
Snow!
The children grabbed the opportunity with both hands to enjoy the snow this term. We had fun and games; from snowmen to snow-angels, from snow ball fights to snow catching. We braved the cold and embraced our friendships in the snow!
Coronavirus COVID-19 and school response
Information on how we as a school are currently dealing with the COVID-19 Coronavirus outbreak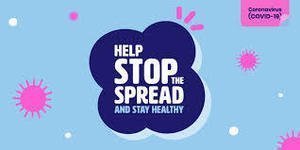 Our school is following the latest advice from the Department for Education, which is received daily, on how we should proceed during the current outbreak of COVID-19.
For up to date information please follow the links below: -
Visit the NHS website for the latest information and advice and the current situation in the UK. This includes answers to commonly asked questions.
You can also follow Public Health England's Facebook page or Twitter feed for the latest updates, information and advice.
ALL VISITORS AND PARENTS ENTERING SCHOOL ARE REQUIRED TO WASH THEIR HANDS AS DIRECTED ON ENTRY.
Welcome to our school. We are all very proud of our small, welcoming and friendly school. The staff, parents, governors, pupils and the community work together to achieve the very best for all the children at Farnley Tyas Church of England First School. As a Church school we have strong links with our local church, St Lucius, and the wider Almondbury parish.

The strength of our school is that all children are known personally, their needs can be met individually and we ensure that every child can meet their potential in a caring, Christian environment.

We have high expectations and standards of attendance, achievement, behaviour and involvement in school life. We work hard to deliver a curriculum which meets the needs and interests of all our children.

Farnley Tyas CE First School is part of the Shelley pyramid of schools. Children generally move onto Kirkburton Middle school at the end of Year 5 (age 10) and then onto Shelley College. There are strong links with all schools in the pyramid.

If you would like to see us in action please do call and make an appointment, you would be very welcome.
Claire Minogue
(Headteacher)