School Clubs
We have a selection of after school clubs which run 3 times a week. This half term we have a Sports Club, a Musical Drama and Homework club. If you would like to find out more about the clubs we run in school then please contact Mrs Howbridge in the office.
Musical Theatre and Forensics Club
Last half term some children enjoyed attending Forensics after School club. It was great fun and the children learnt a lot about being a detective and using their investigation skills. Many thanks to Think forensics!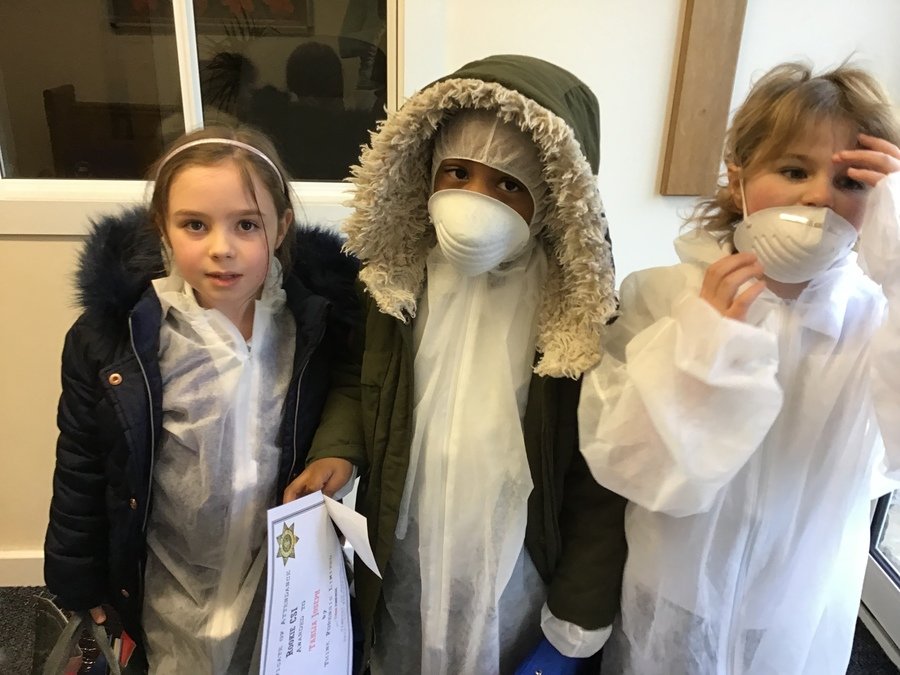 Spring Term 2019
Monday
Craft Club
3.15 - 4.15 pm
Wednesday
Fencing by Project Sport
3.15 pm - 4.15 pm
Thursday
Homework Club
3.15 pm - 4.15 pm